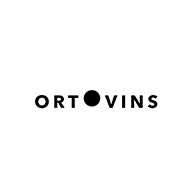 Orto Vins
Masters of biodynamics, defenders of tradition.
Orto is the moment when a star crosses the plane of the horizon and becomes visible in our hemisphere, the birth of a new day. Orto is also a preffix of Greek origin meaning straight, correct and even beautiful. Both concepts define who Orto Wines are, viticulturists who revive and maintain a sincere bond with the vineyard and wine.
The Orto vineyards are located in Mastroig, in the Priorat region, under the Designation of Origin (D.O) Montsant. Almost 30 hectares divided into 25 farmhouses, and with a precious heritage of old vineyards, grown by following traditional viticulture, and with techniques of organic and biodynamic orientation, in harmony with the natural environment.