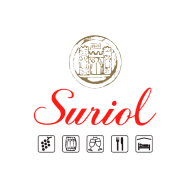 Can Suriol del Castell
A family that loves the land and with their name, they unite quality and tradition in each of their bottles.
The Suriol family are peasants who live in Masia del Castell de Grabuac (Font-Rubí) and thanks to the work of the land and their wine production, they give sense to the crops in a millenarian farmhouse that wants to become a reflection of the most traditional Catalan region of Penedès.
They offer a healthy product that is as natural as possible to nourish both the body and the spirit, based on the following values: sustainability, biodiversity, tradition, knowledge, social responsibility and quality.